ORGANIZATIONS & SUPPORT FOR CANCER SURVIVORS
Knowing what resources are available to you can enhance your cancer journey. We encourage you to look at your local organizations for information and education. Here is a list of some of our go-to evidence-based resources for cancer information, statistics, movement, nutrition, survivorship, and more!
ADDITIONAL RESOURCES IN CANCER AND EXERCISE

For evidence-based exercise oncology programs, visit the Health and Wellness Lab.
Interested in learning about different exercises for your upper body, lower body, core, and cardio? Check out these remote exercise videos that will teach you how you can move from your home, as well as these 3-minute movement videos, for incorporating movement wherever you go!
Want to learn more about the role of exercise for cancer, as well as what exercise oncology programs are available to you? Attend the "Exercising for Your Life" presentation online, hosted by the Tom Baker Cancer Centre on the 1st Wednesday of every month. Click HERE to sign-up.
If you are a prostate cancer patient, survivor, or support person, check out TrueNTH Lifestyle Management for free evidence-based resources, including physical activity, stress-reduction, and nutrition programming. 
GETTING READY FOR PHYSICAL ACTIVITY
CANCER STATISTICS AND INFORMATION
nutrition and cancer resources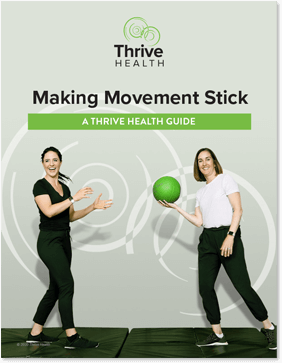 Get the facts
Sign up for free, evidence-based exercise oncology insights sent to your inbox once a month, and get instant access to our free guide, Making Movement Stick!