Thrive Health provides evidence-based exercise resources for cancer survivors & expert training for fitness and health professionals.
For Professionals: Promoting Movement Among Pediatric Cancer Patients and Survivors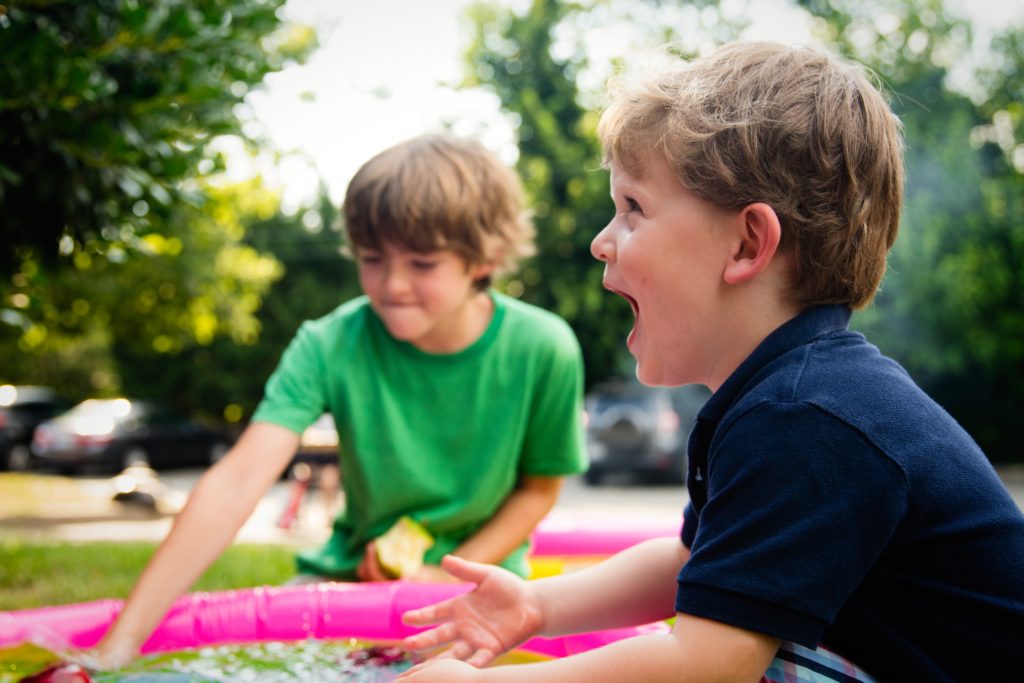 A diagnosis of cancer for a child or adolescent has negative impacts on the child and their family. These negative effects can span physical, psychological, social, and cognitive domains of well-being. Strategies are available to manage some of these negative outcomes associated with cancer and its treatment.
Did you know?
Movement, including exercise, is one of these strategies? Exercise is safe and beneficial for children and adolescents affected by cancer1-4. However, careful tailoring – based on personal and medical factors – is needed to ensure exercise safety and optimize benefits. As a fitness professional, knowing how to optimize the positive effects of exercise for the child, and use family-based strategies to support exercise adherence, can set you apart in the fitness industry.
NEW Pediatric Cancer and Exercise Module
To support you in your role delivering safe and supportive exercise for children and adolescents affected by cancer, we have recently launched our Pediatric Cancer and Exercise module. This module is for YOU if:
You are a fitness professional working with pediatric cancer patients, survivors, and families;

You are a health care provider in pediatric oncology and want to learn more about the role of movement and exercise for your patients; OR

You are looking to advance your knowledge in what pediatric oncology patients face, and how movement can help.
Dr. Amanda Wurz (PhD, Exercise and Health Psychology, Exercise Oncology) and Sarah Grimshaw (Physiotherapist and PhD Candidate), guide you through a comprehensive, evidence-based overview of pediatric cancer, the role of exercise, unique exercise considerations, and practical tips to promote movement for pediatric cancer patients and survivors. 
What exactly does this module include?
Overview of pediatric cancer types

Common treatments, side effects, and barriers to exercise
Evidence for the role of exercise in pediatric cancer
Practical tips to promote movement among the pediatric cancer population – including an introduction to recent guidelines
By the end of this module, you will have a better understanding of the unique role exercise for pediatric patients and survivors. In under 30 minutes, you will have gained critical knowledge to support this population through safe and effective movement.
Ready to learn more?
Follow this link, and you are set! I'M READY TO LEARN MORE.
Stay in Touch!
Follow us @abletothrive on Instagram and Twitter for updates, content, and more. If you want to see a specific topic covered by us, reach us at info@thrivehealthservices.com, or leave a comment on our social media.
References
Antwi, G.O., et al. Physical activity and fitness among pediatric cancer survivors: a meta-analysis of observational studies. Support Care Cancer, 2019. 27(9): p. 3183-3194.

Scott JM, et al. Association of exercise with mortality in adult survivors of childhood cancer. JAMA Oncol, 2018. 4(10): p. 1352-1358.

Tonorezo, ES, et al. Impact of exercise on psychological burden in adult survivors of childhood cancer: A report from the Childhood Cancer Survivor Study. Cancer, 2019. 125(17): p. 3059-3067.

Zhang FF, et al. Lifestyle factors and health-related quality of life in adult survivors of childhood cancer: A report from the St. Jude Lifetime Cohort Study. Cancer, 2018. 124(19): p. 3918-3923.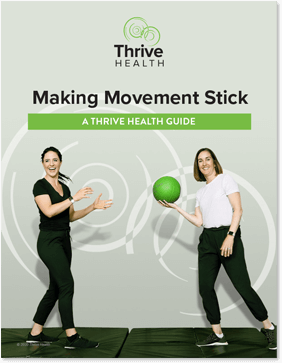 Get the facts
Sign up for free, evidence-based exercise oncology insights sent to your inbox once a month, and get instant access to our free guide, Making Movement Stick!