Thrive Health provides evidence-based exercise resources for cancer survivors & expert training for fitness and health professionals.
For Survivors: What is Cancer? Building Your Knowledge Foundation as a Thriver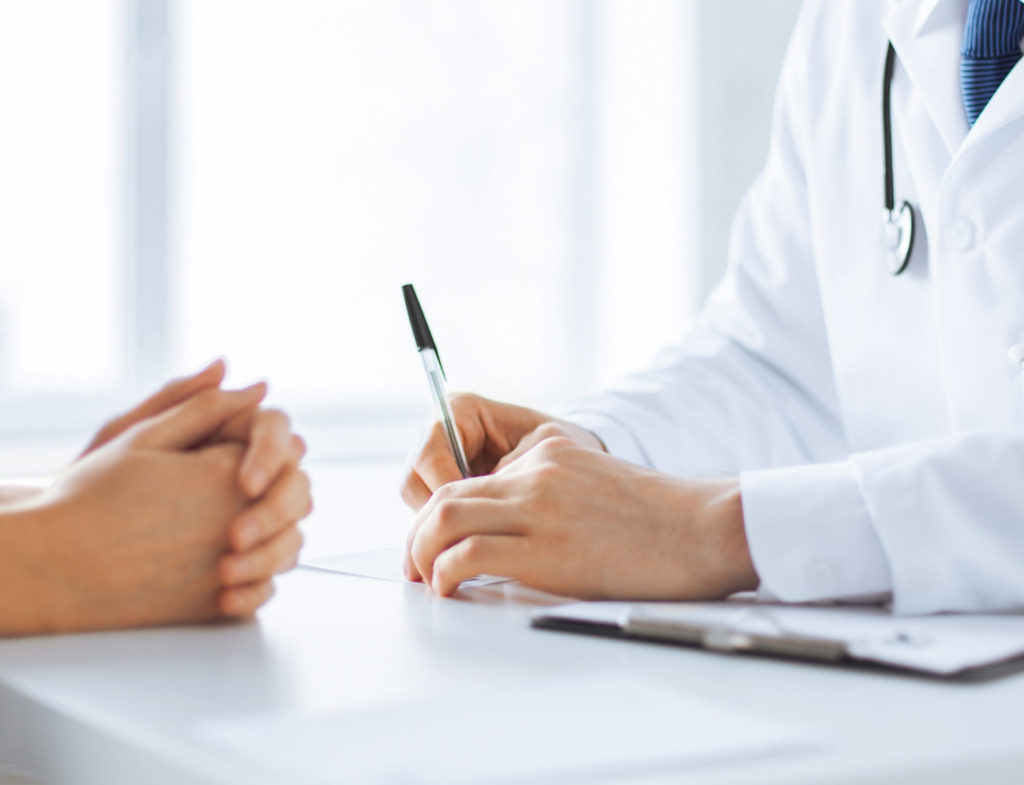 Many cancer patients tell us that the information they receive about their diagnosis can be overwhelming. All of a sudden, you are faced with a new reality as a cancer patient, and quickly have to learn a new language. 
In Chapter One of the Thriver Manual, we will break down key terms, discuss cancer treatments, and cancer related symptoms and side effects. Here is a sneak peek at what you will learn about the various types of cancer and how they are diagnosed.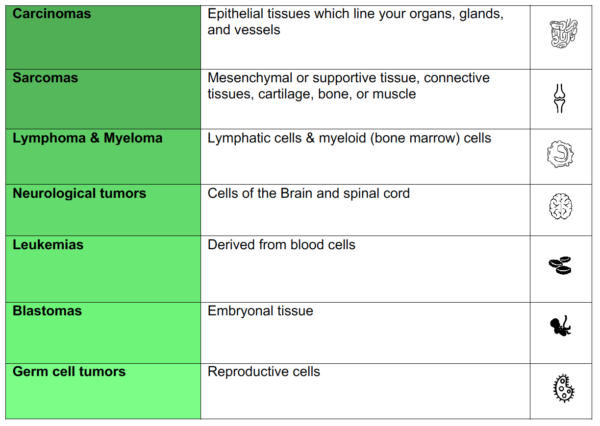 Beyond this, you will learn about the various types of cancer treatment and how each journey is different from the next. Finally, you will finish the chapter by understanding many of the challenges and successes that Thrivers may face on their cancer journey, and how you can find the support you need. Overall, Chapter One serves as a basis for the Thriver Manual. You will finish the chapter wanting to learn more!
To learn more about cancer, its diagnosis and treatment, as well as some successes and possible challenges you may encounter throughout your cancer journey, see Chapter One on pages 4 to 12 of our Thriver Manual, which can be downloaded for FREE, here: https://thrivehealthservices.com/survivors/free-thriver-manual/ 
Stay in Touch!
Follow us @abletothrive on Instagram and Twitter for updates, content, and more. If you want to see a specific topic covered by us, reach us at info@thrivehealthservices.com, or leave a comment on our social media.
Copyright
This manual and its content is copyright of Thrive Health Services Inc –  © Thrive Health Services
Inc. 2020. All rights reserved. Any distribution or reproduction of part or all of the contents in any
form is prohibited other than the following:
 You may print or download to a local hard disk extracts for your personal and noncommercial use only.
 You may copy the content to individual third party for their personal use, but only if you acknowledge the manual is a source of the material.
You may not, except with our express written permission, distribute or commercially exploit the content. Nor may you transmit it or store it in any other website or other form of electronic retrieval system.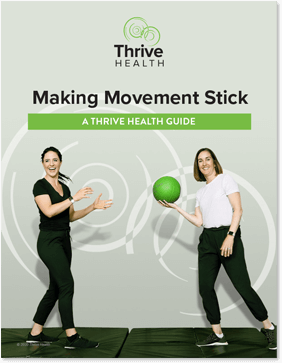 Get the facts
Sign up for free, evidence-based exercise oncology insights sent to your inbox once a month, and get instant access to our free guide, Making Movement Stick!