Thrive Health provides evidence-based exercise resources for cancer survivors & expert training for fitness and health professionals.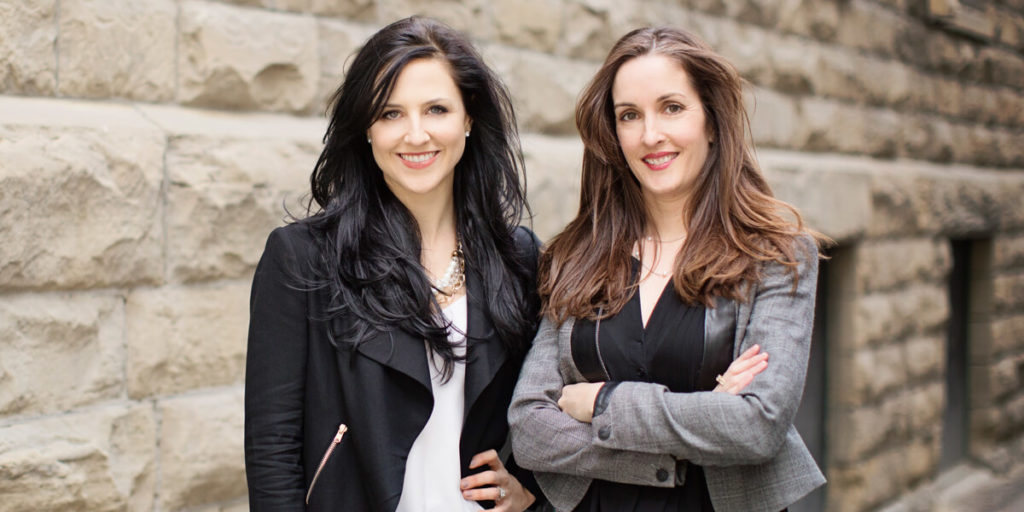 We are Dr. Nicole Culos-Reed and Dr. Lauren Capozzi, the founders of Thrive Health. We wanted to take this opportunity to welcome our new followers and also send out warm greetings to the people that have been with us since the beginning – thank you ALL for your support!
Here's 10 facts you may not know about us!
1. Why we created (and LOVE) Thrive Health:
Nicole – To help move our evidence to practice! (Plus it's fun!!)
Lauren – We have both experienced the impact of cancer in our families and have seen the positive role of exercise first hand in the classes we teach and in our research – we want to share it with the world!
2. What motivates US daily:
Nicole – My family, my friends, my work.
Lauren – Seeing the inspiring relationship between exercise and personal confidence, and working with people who choose to step outside their comfort zone to find greater wellness.
3. Favourite exercise:
Nicole – I love getting outside – golf is a favourite in the warm months! Or for an active holiday. Inside – I love spin classes (you REALLY should check out Lauren instructing @onecyclespin – she's one of the best instructors – SO MOTIVATING!).
Lauren – Do I have to pick just one? Spin class, yoga, boxing, rollerblading, skiing!
4. Go-to self care ritual:
Nicole- I'm a busy mom who works – my "escape" is reading! I could curl up with a book all day – any current recommendations?? Let me know! I love WWII stories that include "relationships" – think "Life is Beautiful" kind of thing!
Lauren – My self-care super Sunday – starts with a spin class, then for a dog walk with my hubby & friends (warm coffee in hand!), and squeeze in a visit to the farmers market if there is time!
5. Favourite meal:
Nicole – I love food almost as much as books, and you can find me in my kitchen almost always! Favs include yummy soups or stews, pasta (I'm Italian) or curries. Same with the book – any fav recipes or sites to follow, pass them on!!
Lauren – Any meal at Nicole's house! I also love a big hearty salad with a ton of delicious toppings added in!
6. You can always find me:
Nicole – On the road! Three children in sports – I'm a part-time/full-time taxi service!
Lauren – If I'm not at the hospital, you'll find me on a spin bike or out walking my dog with my hubby!
7. Always wanted to try:
Nicole – Not much…I don't believe in waiting too long to try things! Maybe learning another language will come some day for me!
Lauren – I would love to one day give a TED talk about the power of exercise in cancer recovery!
8. My hero:
Nicole – Terry Fox
Lauren – My larger than life dad who taught me about the importance of living well through illness.
9. Personal mantra:
Nicole – Be kind.
Lauren – Lean into your potential and leave this world a better place.
10. If I had one wish:
Nicole – For life – good health to all those I love. For work – exercise as part of standard cancer care. Sorry, that's two wishes!
Lauren – Ditto to exactly what Nicole said! Exercise as a part of the cancer care system and many cancer exercise professionals in the community to help those affected by cancer, thrive!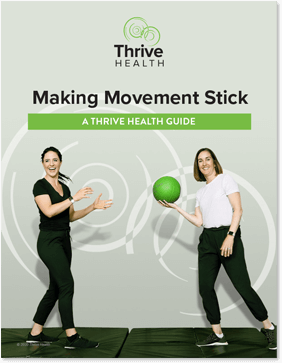 Get the facts
Sign up for free, evidence-based exercise oncology insights sent to your inbox once a month, and get instant access to our free guide, Making Movement Stick!